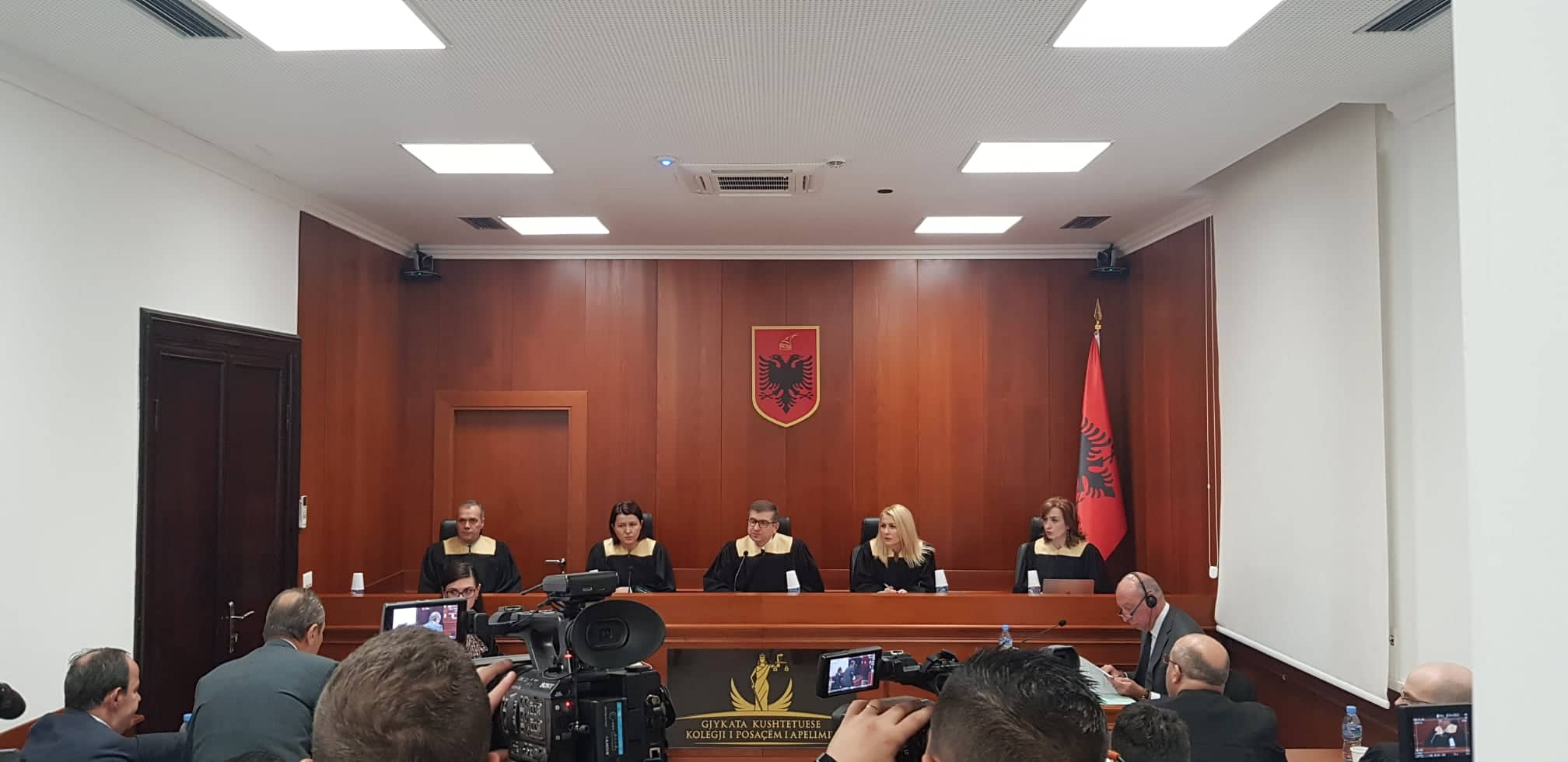 The Appeal Chamber held on 26.02.2020, at 10:00 h, the public hearing of case (JR) no.13/2019, dated 27.02.2019 corresponding to the appeal of the Public Commissioner against decision no. 90, dated 20.12.2018 of the Independent Qualification Commission related to the transitional re-evaluation of the assessee Adnand Kosova.
On the outset of the hearing, the assessee submitted a banking document of 2020, related to a payment carried out by him to the tax authorities and requested that it be collected as evidence by the adjudication panel.
Following this preliminary request, the Chairperson communicated to the parties the responses forwarded by the Prosecution General and SPAK, according to which it appears that no criminal proceedings have been registered against the two citizens referred to in the denunciation submitted to the Appeal Chamber for the assessee.
The adjudication panel, after deliberating therein, decided to collect as evidence the banking document submitted by the assessee, the reply letter from the Prosecution General along with the practices of the respective prosecutions attached as well the reply letter of SPAK.
After obtaining the declarations of the parties stating that they had no other requests or evidences to submit, the adjudication panel decided to close the judicial investigation and invited the parties to submit their final conclusions in the hearing of 03.03.2020, at 11:30 h.
The public hearing shall be held at the premises of the Appeal Chamber, at: Bulevardi "Dëshmorët e Kombit", nr.3. Tirana.