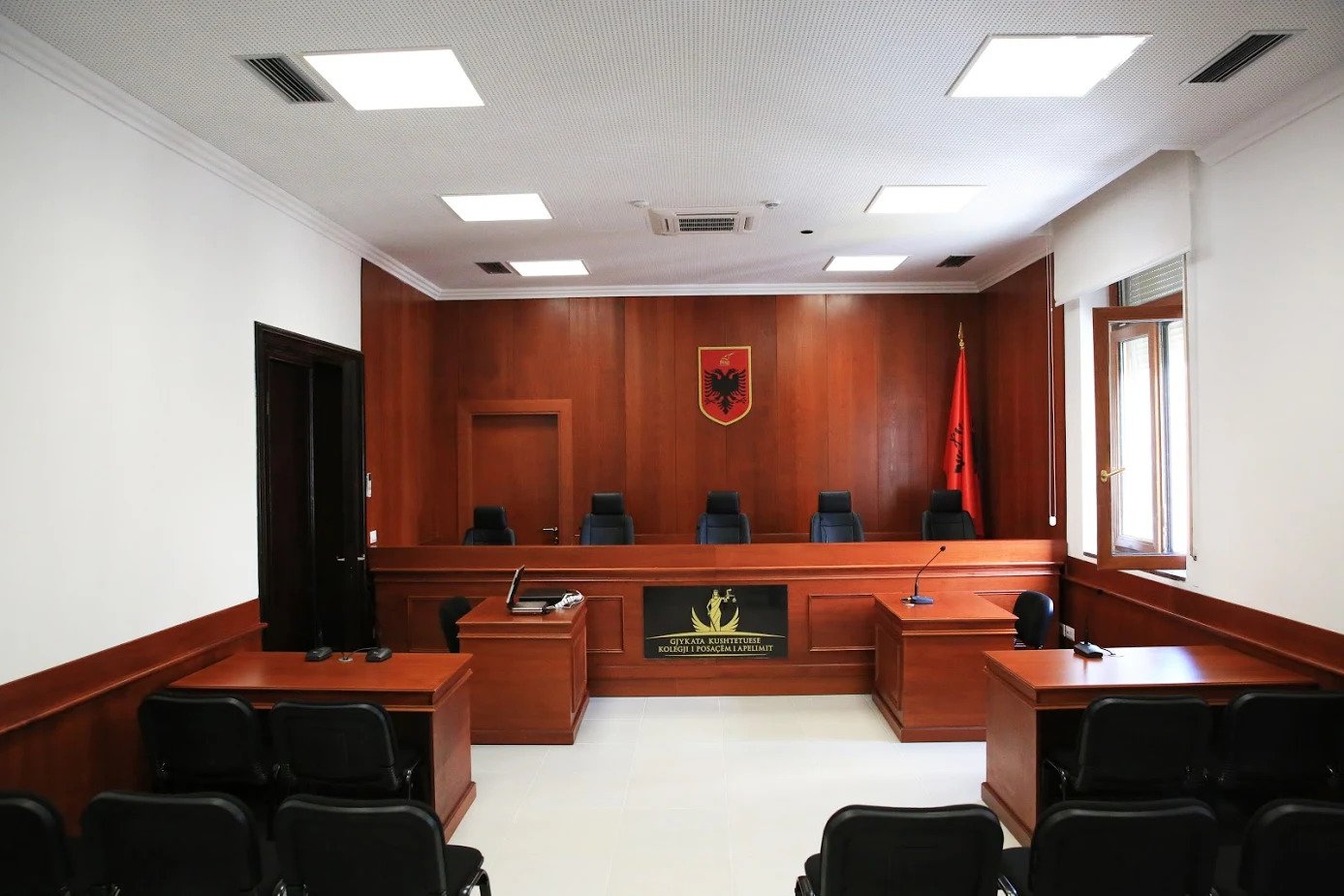 Today, on 03.08.2021, at 09:00h, the Appeal Chamber held the public hearing of case (JR) 3/2020, dated 14.01.2020, corresponding to the appeal of the Public Commissioner against decision no. 200, dated 16.10.2019, of the Independent Qualification Commission related to the assessee Besim Hajdarmataj.
During the verification of the presence of the parties, the presiding judge informed that the Public Commissioner, Mr. Darjel Sina, who had filed the above-mentioned appeal, had announced the objective impossibility to attend the hearing and that he would be represented by the Public Commissioner, Mr. Florian Ballhysa.
Subsequently, the presiding judge, after confirming that the Public Commissioner and the assessee have received the data forwarded by the Independent Qualification Commission (IQC) on 30.07.2021 at the request of the Chamber, invited them to submit their stands.
Next, in response to the questions addressed by the trial panel and the legal representative of the assessee, the Public Commissioner stood by the grounds of the appeal and requests in the final conclusions, submitted at the hearing dated 16.7.2021. The assessee confirmed also his request for upholding the IQC decision under review.
At the conclusion of the above, the trial panel declared the main trial closed and withdrew to make the final decision, to be announced tomorrow, on 4.8.2021, at 10:00h.
The public hearing shall take place in the premises of the Appeal Chamber, at: Boulevard "Dëshmorët e Kombit", no. 3, Tirana