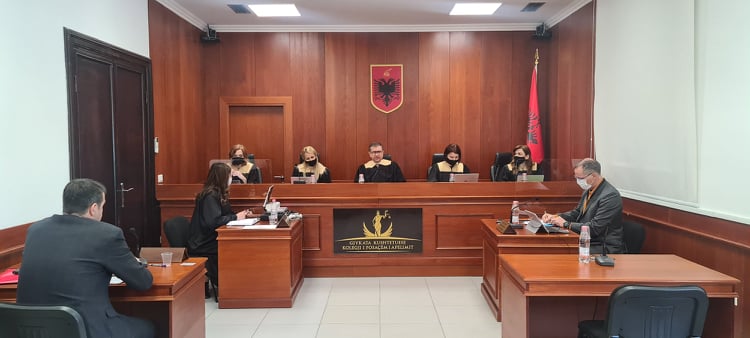 Today, on 31.03.2022, at 09:30, the Appeal Chamber held the public hearing of case (JR) 20/2020, dated 17.06.2020, corresponding to the appeal of the assessee Fatri Islamaj against decision no. 220, dated 10.12.2019 of the Independent Qualification Commission.
After verifying the presence of the parties, the presiding judge announced that the International Observer of the International Monitoring Operation has submitted to the Appeal Chamber an opinion (a written opinion) in the context of the review of the case of the assessee Fatri Islamaj, after the panel had made an interim decision to terminate the judicial investigation of the case, at a stage in the proceedings when the trial panel had withdrawn to make a final decision, on March 23, 2022.
Consequently, the trial panel, upon an interim decision, by a majority vote, pursuant to Article 315 of the Civil Procedure Code, decided to revoke the interim decision to terminate the judicial investigation and reopen this investigation in order to make available to the assessee the opinion of the International Observer.
In order to enable the assessee to be acquainted and take a position with respect to this opinion, the hearing was postponed to April 12, 2022, at 09:00.
The public hearing will take place in the premises of the Appeal Chamber, at Boulevard "Dëshmorët e Kombit", no. 3, Tirana.