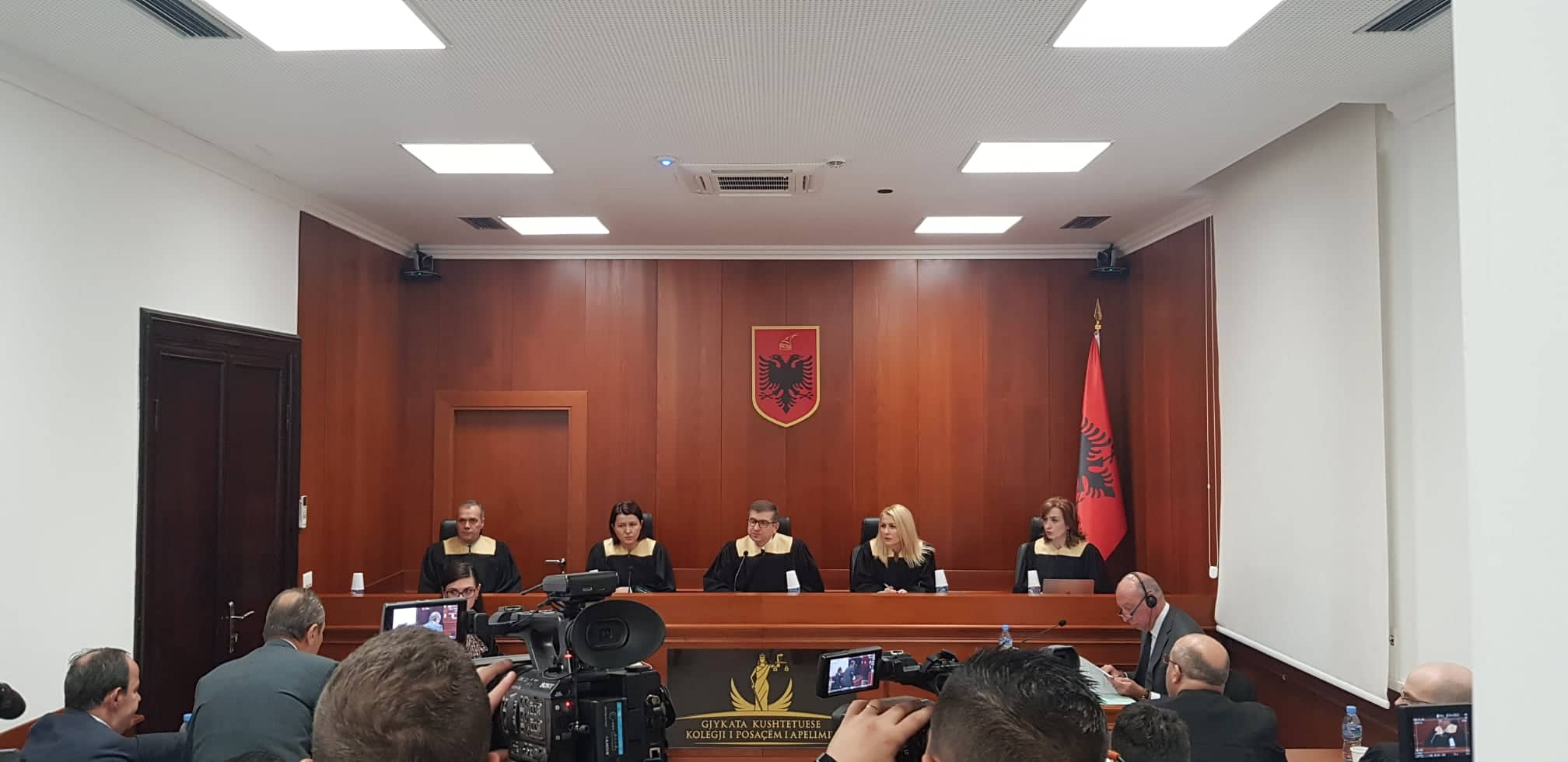 The Appeal Chamber held on 03.03.2020, at 11:30 h, the public hearing of case (JR) no.13/2019, dated 27.02.2019 corresponding to the appeal of the Public Commissioner against decision no. 90, dated 20.12.2018 of the Independent Qualification Commission related to the transitional re-evaluation of the assessee Adnand Kosova.
During the submission of the final conclusions, the Public Commissioner stood by the request for the amendment of the decision no. 90, date 20.12.2018 and dismissal from office of the assessee Adnand Kosova.
In response to the submission of the Public Commissioner, the assessee stated that he was unable to identify any lawful ground of appeal and requested that the decision no.90, dated 20.12.2018, be upheld.
After hearing the final conclusions by the parties, the adjudication panel withdrew to make the final decision on the case, which will announce it on 13.03.2020, at 15.30 h.
The public hearing shall be held at the premises of the Appeal Chamber, at: Bulevardi "Dëshmorët e Kombit", nr.3. Tirana.