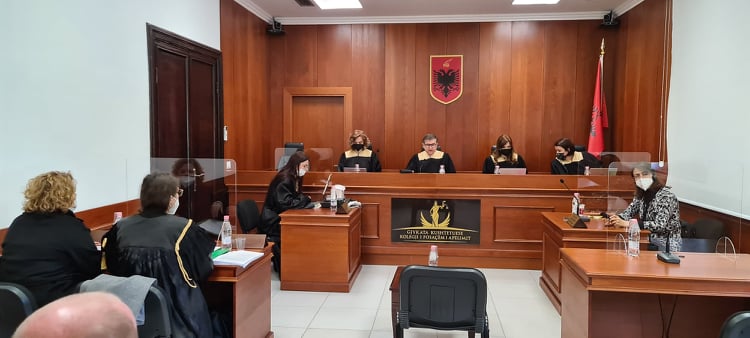 On 08.02.2022, at 10:00, the Appeal Chamber opened the public hearing of case (JR) 62/2019, dated 12.12.2019, pertaining to the appeal of the assessee Dhurata Haveri against decision no. 197, dated 27.09.2019, of the Independent Qualification Commission.
During the verification of the presence of the parties, the presiding judge informed the parties that the trial panel is incomplete due to the suspension from office of Judge Ardian Hajdari by decision no. 13, dated 07.02.2022 of the Meeting of Judges.
Given this reason, the court hearing was adjourned to February 18, 2022, at 9.30.
The public hearing will take place in the premises of the Appeal Chamber, at Boulevard "Dëshmorët e Kombit", no. 3, Tirana.