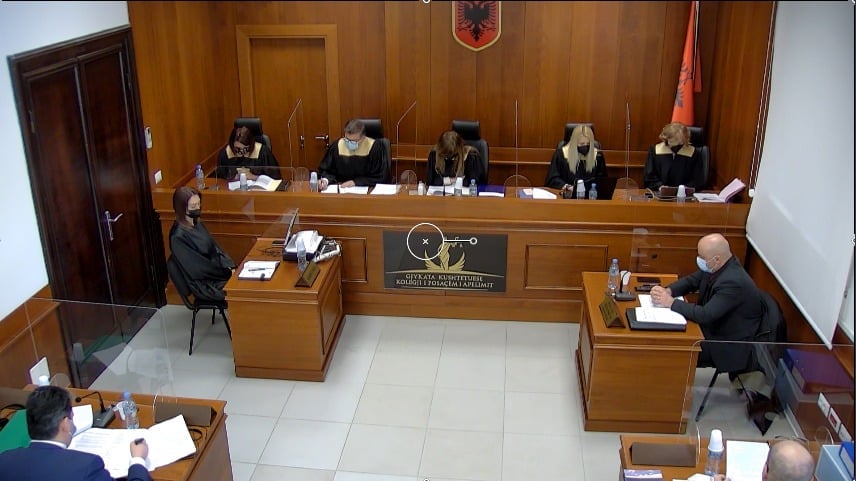 Today, on 31.05.2021, at 13:00, the Appeal Chamber held the public hearing of the case (JR) 46/2019, dated 25.09.2019, regarding the appeal of the Public Commissioner filed against decision no. 161, dated 18.06.2019, of the Independent Qualification Commission corresponding to the assessee Kastriot Selita.
The presiding judge informed that, following the conclusion of the judicial investigation at the hearing dated 19.05.2021 and having withdrawn for decion-making on this case, during the deliberations, pursuant to Article 315 of the Code of Civil Procedure and Article 50 of Law no. 84/2016 "On the transitional re-evaluation of judges and prosecutors in the Republic of Albania", the trial panel, by a majority of votes, decided to revoke the interim decision dated 19.05.2021 made for the conclusion of the judicial investigation and decided to re-open the investigation by requesting from the Ministry of Finance and General Directorate of Taxation the following:
– information whether over the years in the Republic of Albania, pursuant to the legislation in force, the monetary amounts obtained by individuals through donation have been taxed or are taxed?
Once the trial panel receives this information from the above institutions, the Chamber shall forward it to the litigants in the proceedings according to the procedural rules.
Pending this additional documentation, the trial panel decided to adjourn the public hearing on 17.06.2021, at 9:00. During this hearing, the litigants shall state their positions regarding the new documentation, if they are made available to them in advance by the Appeal Chamber.
The public hearing shall take place at the premises of the Appeal Chamber, at: Bulevardi "Dëshmorët e Kombit", nr.3. Tirana.