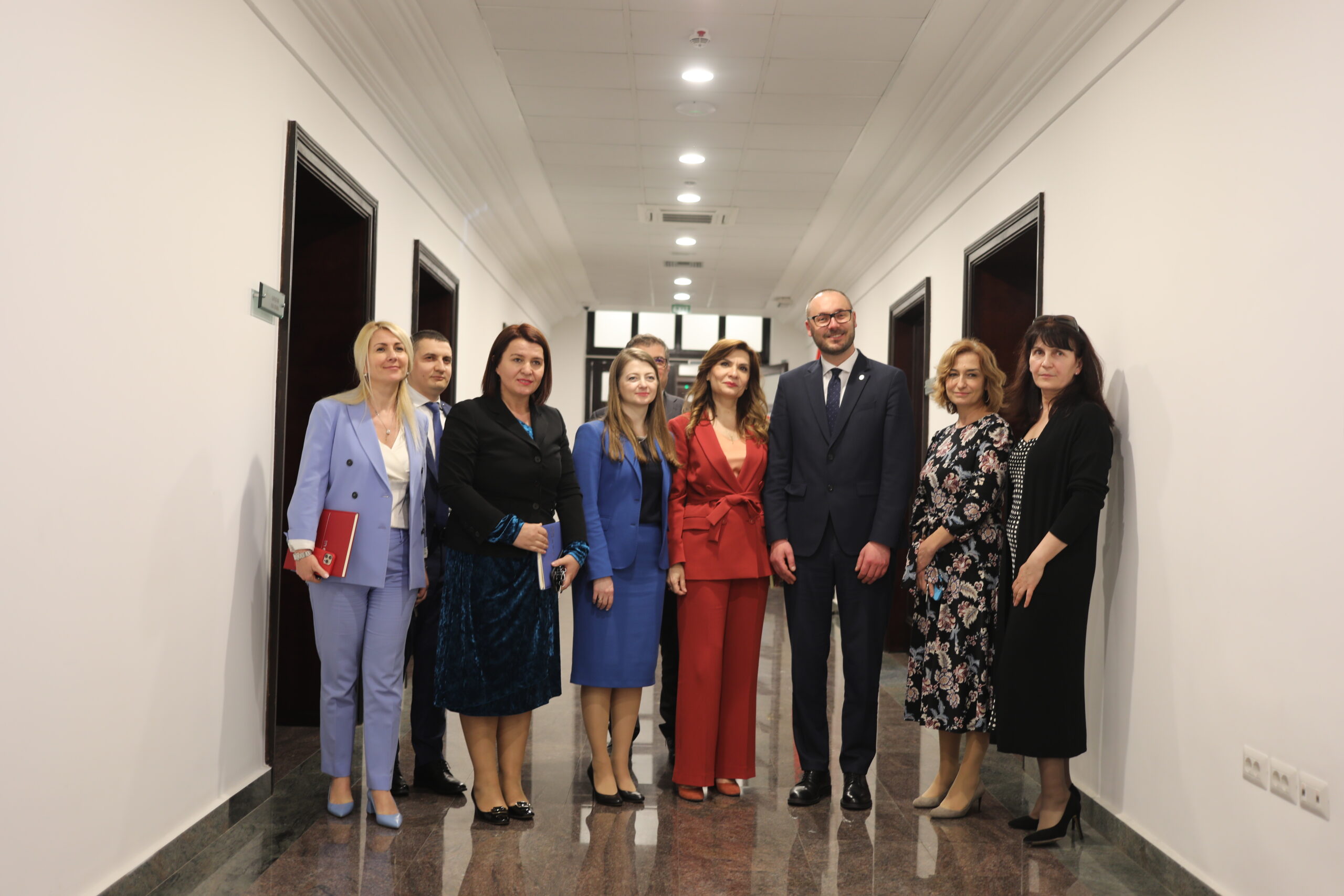 May 4, 2022
The President of the Appeal Chamber, Mrs. Albana Shtylla, and the AC judges welcomed today a Moldovan delegation led by the Minister of Justice, Mr. Sergiu Litvinenco, with the goal of exchanging the best practices and learning how the vetting process works, the legal framework, the mechanisms and institutions involved, implementation results, as well as the public perception of this process.
Moldova has launched an ambitious reform of the justice system aimed at fighting corruption and functioning of rule of law. One of the specially impacting reforms promised to the Moldovan public is the vetting process, the assessment of the integrity of judges and prosecutors, and ousting those judges and prosecutors who fail passing this process.
The Moldovan delegation headed by the Minister of Justice included also members of the High Judicial Council, the High Prosecution Council, as well as heads and legal advisors of the departments of these institutions, who were informed about the progress of the vetting process to date as an essential part of justice reform in Albania.