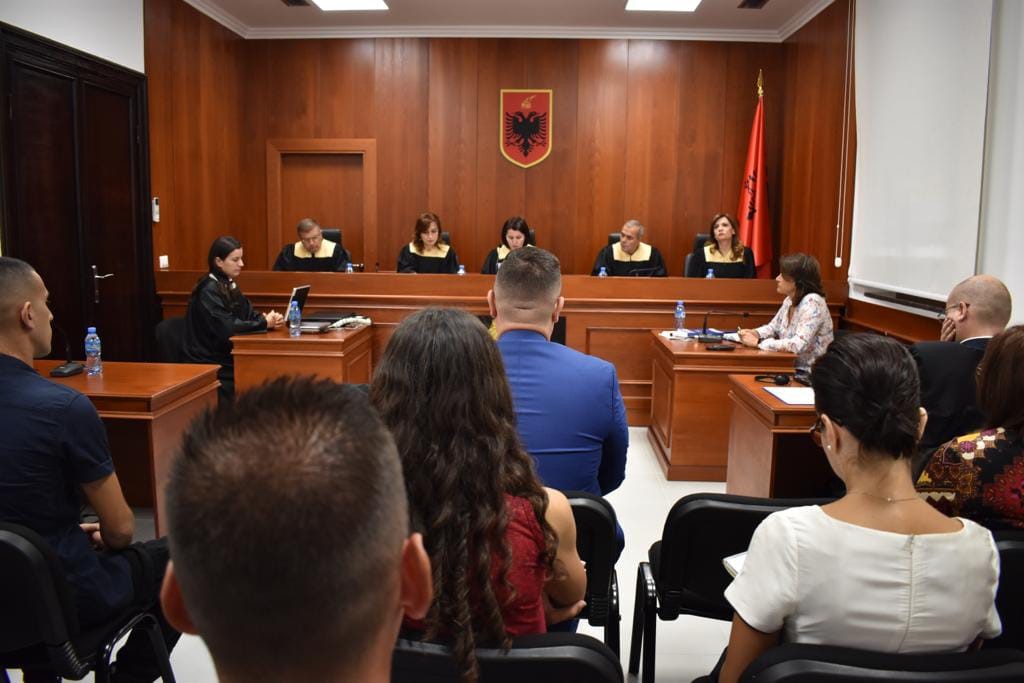 The adjudication panel of the Appeal Chamber, chaired by Ms. Natasha Mulaj, rapporteur Ms. Rezarta Schuetz and members Ms. Albana Shtylla, Mr. Ardian Hajdari and Mr. Sokol Çomo, today, on 10.09.2018, pursuant to Article G, Annex of the Constitution, Articles 56, 66/1/b of Law No. 84/2016 "On the transitional re-evaluation of judges and prosecutors in the Republic of Albania",
Unanimously decided:
Amending decision no. 5 dated 23.03.2018 of the Independent Qualification Commission as follows:
To declare that the re-evaluation of the assessee Mirela Fana, judge at the Supreme Court, is terminated.
The prohibition of the assessee Mirela Fana to be appointed as judge or prosecutor at any level, as member of the High Judicial Council or High Prosecutorial Council, High Justice Inspector or Prosecutor General for a duration of fifteen years.
This decision enters into force immediately.
Announced today on September 10, 2018.