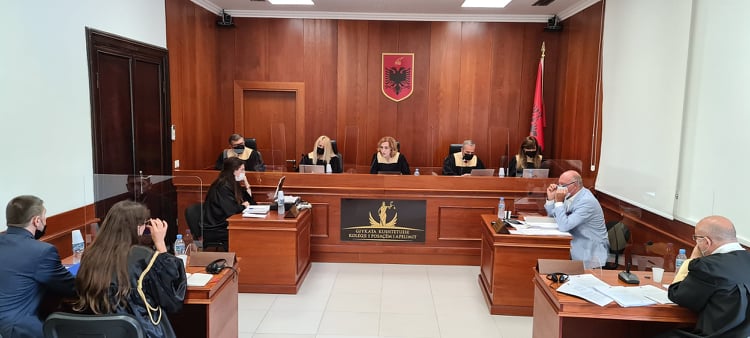 Today, on 06.07.2021, at 12:00, the Appeal Chamber held the public hearing of the case (JR) 3/2020, dated 14.01.2020 related to the appeal of the Public Commissioner filed against decision no. 200, dated 16.10.2019, of the Independent Qualification Commission related to the assessee Besim Hajdarmataj.
While verifying the presence of the parties, the presiding judge communicated that the international observer of the International Monitoring Operation was not present in the hearing;  he had informed the Appeal Chamber that due to objective reasons he would not be able to attend the hearing and requested its adjournement to a more appropriate time.
In response to this request, the trial panel decided to adjourn the public hearing on 08.07.2020, at 10:00.
The public hearing shall take place at the premises of the Appeal Chamber, at: Bulevardi "Dëshmorët e Kombit", nr.3. Tirana.